Case study: Data warehousing shortens judicial backlog in Slovenia
|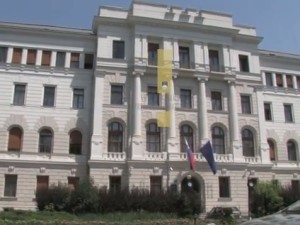 The Supreme court of Slovenia published a case study on how they managed to shorten the judicial backlog by using a data warehouse. The details of the project are described in a YouTube video.
In addition to building a data warehouse, the scope of the project was broader, encompassing the business process of gathering data in addition to the technical implementation of loading all the relevant data into the data warehouse. Prior to the data warehouse they copied, calculated and merged all data manually which took months compared to the new automated process that takes considerably less time.
The data warehouse is exploited through statistical reports and dashboards that give the management a quick overview of the status of all open cases in the judicial system. Thus they have accurate information on which they can base their decisions to optimize the backlog. For example, they can temporarily reassign employees from courts with a shorter backlog of a certain type of case to courts where the number of such cases is much larger. This increases efficiency and reduces the backlog.
Although it may sound like a cliche, this time we can really say that giving the right information to the right people at the right time enables them to make the right decisions when they are most needed.