The current state of Scrum: it's all about coaching
|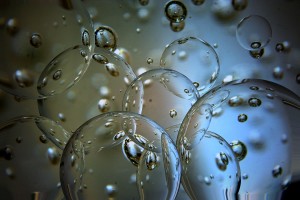 While my memory is still fresh after attending the Scrum Gathering in Munich 2016, the first thing that comes to mind is that it's all about coaching. My impression was that the main purpose of the conference was to come together so that independent consultants who offer coaching services can have access to a huge pool of potential clients. Or perhaps I was just unfortunate to run into too many such individuals, some more pushy than others. Note to Scrum coaches: not all conference attendees come because they want to buy your services.
The second impression I have from the conference is that it's not about the Scrum methods or tools or techniques; it's not even about case studies or success stories. It's about soft skills and personal development. The current buzzwords are responsibility, mindfulness, emotional intelligence and more coaching. Sure, I get it, you want a self-organizing team and to do that, you want the team members to be responsible and mindful and emotionally intelligent and whatnot. But is that all? Is that really all that is required? If I coach a bunch of developers to be responsible and so on and let them loose to self-organize does that mean I'm done? I don't think so. I still need the structure that Scrum provides: sprint planning and estimation, user stories and sprint demos, daily stand-ups and retrospectives.
What was missing at this year's Scrum gathering (as compared to the previous gathering I attended two years ago) was more actual Scrum stuff in the form of case studies and tutorials. I doubt that Scrum has matured to the point where a conference such as the Scrum gathering can neglect newbies who want to learn about the basics or practitioners who want to share experiences and hear about case studies and success stories. But based on what I observed, everyone is coaching everyone else. Who is then actually doing it?
One of the sessions that I really enjoyed was a workshop by Reza Farhang titled "Maximize Your Outcome, Not Your Output". We learned why it matters that we maximize the outcome (for example the quality of the product or the price that we can achieve on the market) but not necessarily the output (the amount that we produce). The key is to engage the product owner to gain an understanding of what the market wants, allowing us to create a product of superior quality which we can sell at a higher price. I was impressed by the instructor's skill in running the workshop and ensuring that feedback was shared to all the participants. In contrast, in the remaining workshops that I attended, we worked in small teams and shared only within the team. There was often no feedback from the instructor on whether we got it right nor did we find out what other teams came up with.
In summary, I have mixed feelings about this gathering. I didn't get as much out of attending as I had hoped. Probably if I was looking for coaching (or if I was selling coaching services) I would have been at the right place but for me, I wanted more real information about how to get stuff done using Scrum. I probably won't attend again next year but I will certainly be watching where Scrum Alliance is taking it. Hopefully in the direction of doing it, not just talking about doing it.